Residential Awning Experts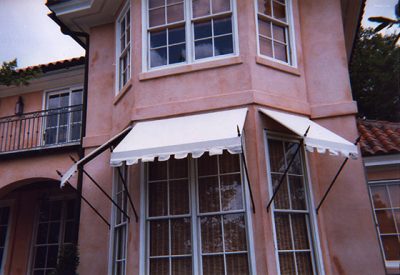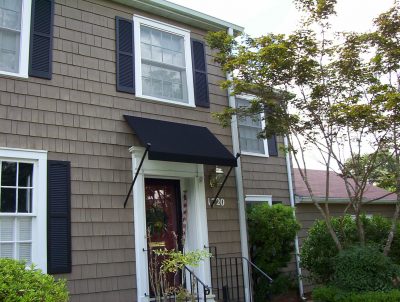 Each awning can be custom built to fit your home, giving it the character and charm you have been searching for. We offer a wide array of fabric patterns, colors, and unlimited designs. If you have an old awning that needs to be replaced or repaired, don't hesitate to call because we do it all!
Window awnings apply shade to your interior. Window awnings will protect against drapery, carpet, and upholstery fading. Window awnings will also cool the interior as much as 15 degrees during those hot Florida summer months and give your air conditioner a break.
Door awnings can give your home the allure and uniqueness it deserves. Door awnings provide a place for you and your family to get out of the weather while you sort out your keys when arriving home.